Many of us here at Buzzparent were kids ourselves when the original Star Wars movies hit the big screen, and we have fond memories of playing with out Luke Skywalker and Han Solo action figures.  We've also enjoyed the latest films the Force Awakens and The Last Jedi , and now our children are playing with RC BB8 and toy light sabers.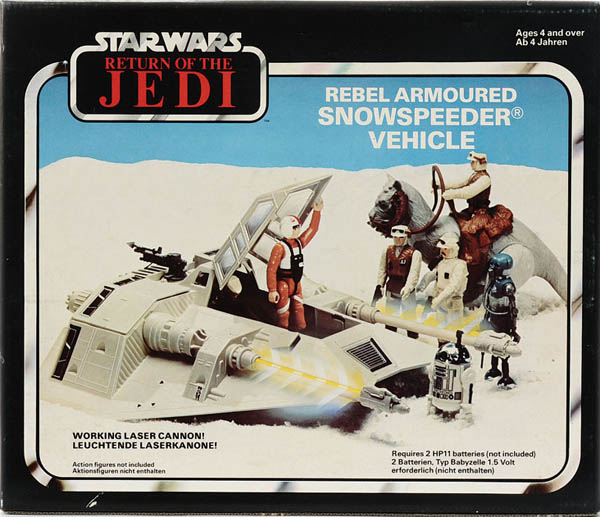 Almost as iconic as the films themselves are the toys that Star Wars spawned, many of which are now incredibly valuable as collectors items.  But did you know that many Star Wars toys never even made it to store shelves?  Here is a look at 5 Star Wars toys that were cancelled before they reached stores.
Rocket Firing Boba Fett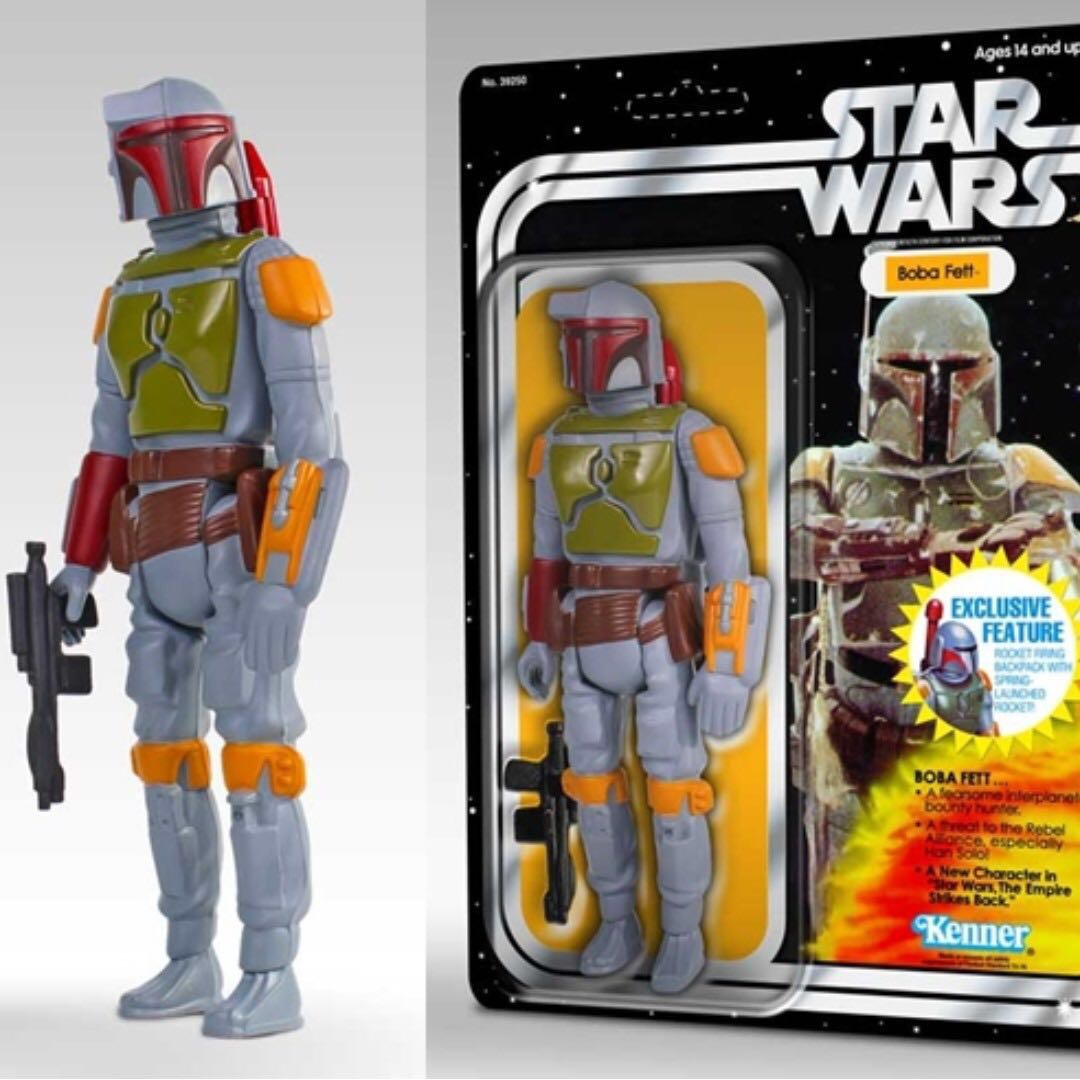 An action figure of the veil bounty hunter Boba Fett, which include a firing Rocket on his back, was due to be released after he appeared in the film The Empire Strikes Back. However, owing to a rash of health and safety scandals in the USA regarding children's toys, the manufacturer quickly tried to recall as many of the toys as they could, and the rocket was glued into the backpack so it couldn't fire. So the 'rocket firing' version never officially made it out.
Star Wars Droids and Ewoks second line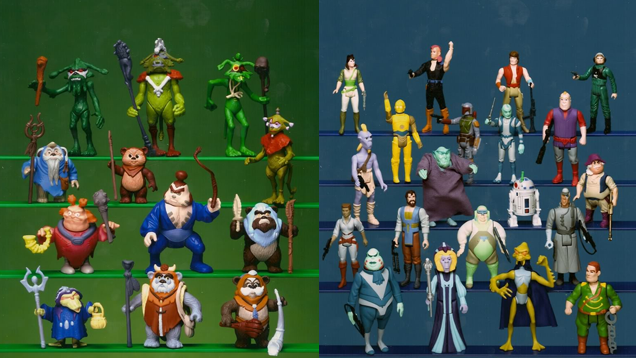 After the release of the final segment in the original trilogy, The Return of the Jedi, in 1983, there would not be another Star Wars movie for over a decade.  In order to keep the brand going, two series of children's cartoons, Droids and Ewoks, kept the franchise going. Toy manufacturers hastily started making figures to cash in, but the shows were canceled before these toys could make it to the store shelves.  Prototypes were made, and found themselves into the hands of collectors for very high prices.
Star Wars: The Epic Continues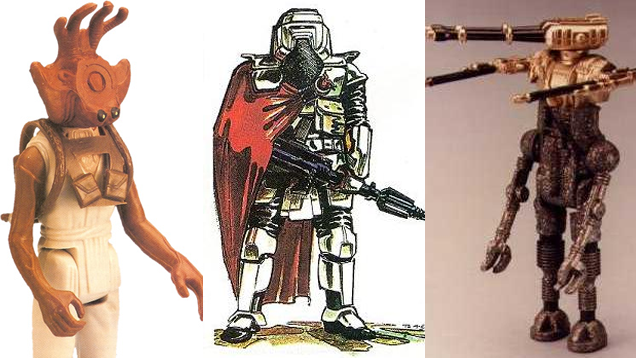 By 1986, it had been three years since the last movie, and Star Wars toy sales were drying up.  Toy company Kenner pitched a whole new saga of films, (with of course their corresponding prototype toys) to Lucas Film in order to continue the story of Star Wars.
The new stories would have continued with Luke Skywalker and Han Solo (each in new costumes because new action figures) facing of against a new number of galactic threats. However, as Lucasfilm already had their own ideas about how to continue the franchise, these toys never went beyond prototypes.
Star Tots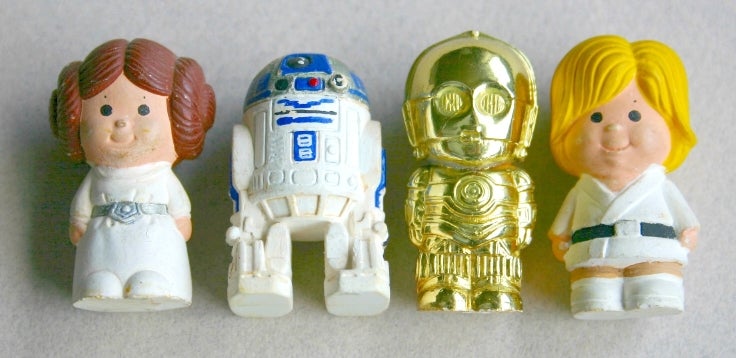 No one really knows what happened to the Star Tots line, which were designed as Star Wars toys for very young children and pre-teens, but for some reason this toy line was cancelled.
Star Wars Holiday Special Toys
The now infamous Star Wars Christmas Special was designed to cash in on the popularity of the first film, and ended up being a complete disaster that fans mocked and George Lucas himself hated.  A line of action figures was commissioned for the feature, but canceled after the Holiday special turned out to be abysmal